Clarrie-Anne

Clarrie-Anne is a graphic designer and an artist from Whitchurch, Shropshire, England, who primarily works in watercolours.
'Wandering with watercolour' - words from Clarrie-Anne

Figures, faces & abstract art.
'I primarily work in watercolour for its subtlety and gentle qualities. Many of my pieces focus on the female form which I love to portray with distinctive colour combinations.'
'I decided to start painting in watercolour to move away from the computer screen and at first, I found it quite a challenging medium. There are traditional methods of working with watercolour but I've found my own way to work with it through many hours of experimentation.'
'Being a Graphic Designer, I have been here from the early beginnings of thetinkan and I have contributed greatly in designing all the original products. I have also created most of the social media artwork for thetinkan where a considerable following has been built up on Instagram.'
Clarrie-Anne's 'delicate but deliberate' watercolours are exclusively available on our website as limited edition giclée fine art prints.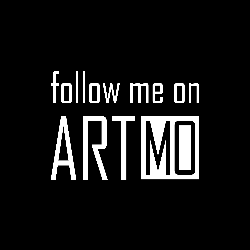 Sort By
Previous Page
1
2
3
4
Next Page
Previous Page
1
2
3
4
Next Page