Our Art Prints

What is Giclée Printing?
Giclée is derived from the French word gicler, which means "to squirt or spray". The print process is achieved using Fine Art Trade Guild approved inkjet printers, inks and papers. Tests have shown that artwork printed using this method can last over 100 years.
Along with the artists' signature and the opportunity to purchase limited numbered editions, where available, your printed artwork is an investment as using this printing method will ensure visual longevity, giving many years of enjoyment.

What is the 'print only' option?
This is the best option for clients who want to arrange their own mounting and/or framing. Your beautiful giclée print will be sent to you protected in quality recyclable packaging. Up to A4 in size will be flat packed and any size that is A3 or larger will be sent in a sturdy tube with protective tissue.

What is the 'back & wrap' option?
This is the perfect option if you want your giclée art print safeguarded or presented as a gift. Your print is despatched to you with a 'cut to size' acid free backing board and then both are wrapped in cellophane for protection along with the certificate of authenticity.
As our prints have an internal border and are printed in standard A sizes and square sizes then your print can be framed in a stadard size frame without a mount if, desired.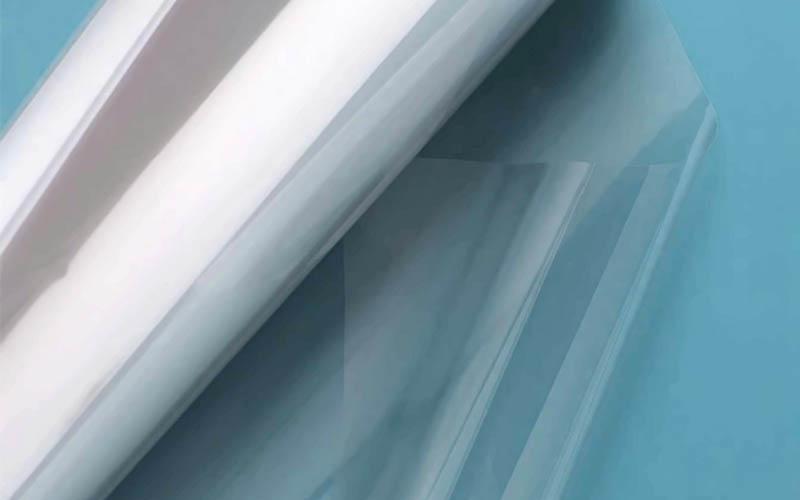 What is the 'mount, back & wrap' option?
The best option for those who want the perfect package and presentation without the frame. A conservation window mount hinge taped to an acid free backing board then wrapped in cellophane for protection with the certificate of authenticty. By default, we use a neutral white coloured mount board and cut a 2inch (50mm) mount. Other colours are available so please contact us for details.
What is 'mount and frame'?
Your print will be professionally mounted then set within a quality frame. We use styrene (available in clear and non-reflective) instead of glass as this is much safer to deliver as it doesn't crack or break in transit. Frame mouding sizes are 20mm up to A3 then 35mm for bigger sizes. Please contact us for details about our full colour range of frames.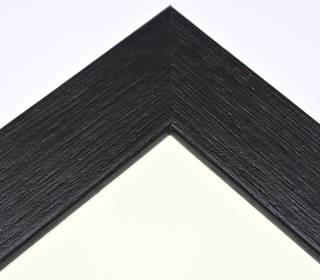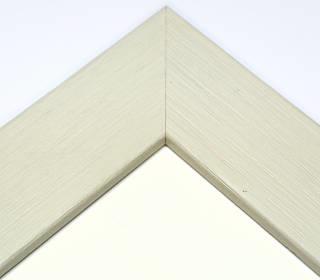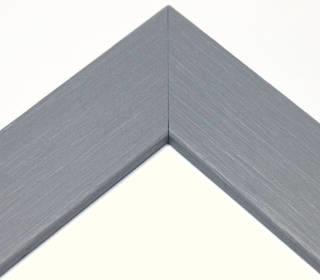 What papers are used for printing?
Each artist's portfolio, style and artistic pieces are assessed with the ultimate visual end result in mind. Only approved fine art papers sourced, from the best mills around the world, are used for our printing including Hahnemühle and Canson Infinity.
Each of our art print listings offered has the relevant information regarding which particular printing paper has been choisen. We use the following fine art papers for printing
Hahnemühle Agave 290gsm Eco Fine Art Paper
70% of this unique, eco friendly paper is made from resource saving agave sisal fibres, cotton makes up the remaining 30%. Its delicately defined texture gives the subject a captivating sense of depth and impresses with a pleasant, soft feel. The premium matt coating guarantees outstanding reproduction of colour, sharp detail, deep blacks and optimum contrast.
Hahnemühle Agave is acid free, lignin free and free from OBAs. Lignin is a dark substance in wood what makes a tree 'stiff' and stand upright. However, lignin turns paper yellow over time. OBAs are chemicals that are 'optical brightening agents'. Using a paper, backing boards and other products that are acid free creates longevity in life and greatly eradicates deterioration.
Hahnemühle Hemp 290gsm Eco Fine Art Paper
Hemp is a resource saving plant whose robust and long-lasting fibres have been a part of paper production for centuries, most notably used for the Gutenberg Bible and US Declaration of Independence.
Hahnemühle Hemp has a natural white tone and the subtle surface gives the paper a pleasant, silky feel. Colour and detail are reproduced brilliantly on this versatile paper. Hemp is acid free, lignin free and free from OBAs.
Eco-friendliness is so important to thetinkan and we will continue to look at ways we can make our processes as a retailer as ecological as possible.
Hahnemühle Agave is ideally suited for all traditional fine art mediums as well as digital artwork requiring paper texture.

What is the 'certificate of authenticity'?
Each print may have various options in how it is purchased. Most prints will be hand signed by the artist and will have our ArtSure Certificate of Authenticity.

Each Certificate will have the print and edition details if it is limited to a certain number. Certificates also include a thumbnail image of the artwork. The certificates are printed on a 200gsm archival quality fine art paper, the subtle surface texture and premium paper weight produces a Certificate that will last as long as the print its authenticating.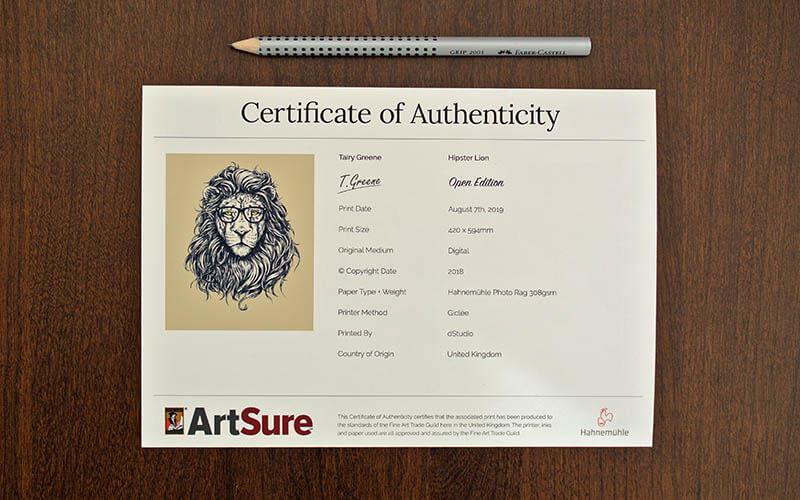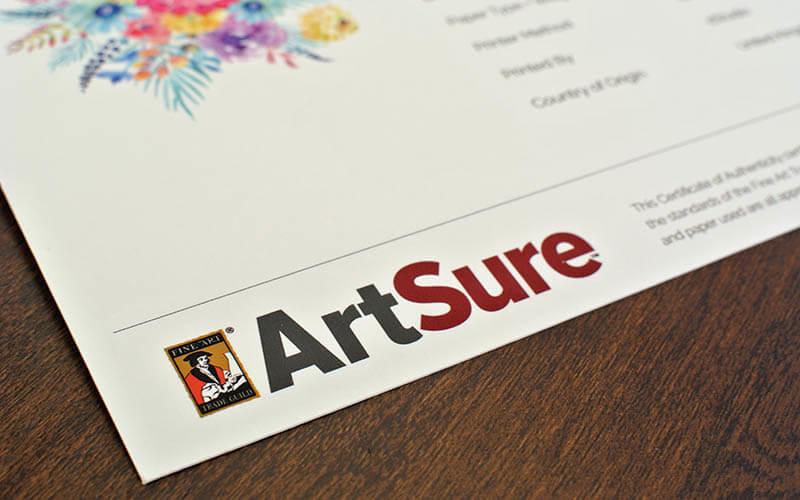 What sizes do you print in?

Each listing offered for sale with have the sizes available clearly shown. Unless stated otherise the print size shown will include a 14mm to 25mm white border to allow for the print to be signed and mounted.
A Sizes
A4 = 210mm x 297mm
A3 = 297mm x 420mm
A2 = 420mm x 594mm
A1 = 594mm x 840mm
A0 = 841 x 1189 mm
Square Sizes
10" x 10" (254mm x 254mm)
12" x 12" (305mm x 305mm)
16" x 16" (406mm x 406mm)
20" x 20" (508mm x 508mm)
24" x 24" (610mm x 610mm)
30" x 30" (762mm x 762mm)

We take great pride in our service and if you have any questions then please don't hestiate to contact us