Our Product Photography
Each of our products are individually photographed in a location which befits the design or colour. We are proud to work with local businesses in Whitchurch, Shropshire and around other locations in the north west.
Flower Splash Cushions

Photographed during March 2019 within the beautiful surroundings of Whitchurch restaurant Docket N°.33 owned by Frances & Stuart Collins.
Docket N°.33 is a modern British restaurant offering cuisine with local and international influence. Located in the market town of Whitchurch in Shropshire, they utilise local produce to create their menu aligned with a carefully selected range of wines, spirits and beers.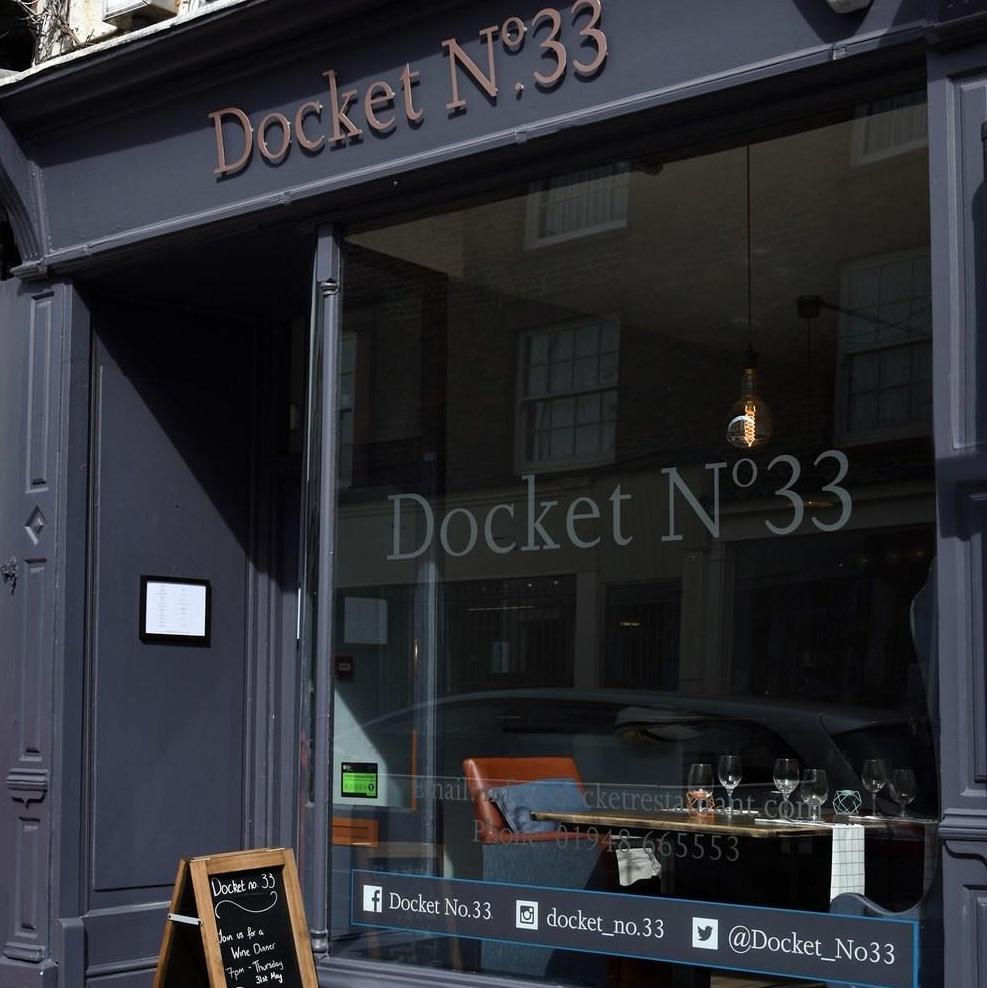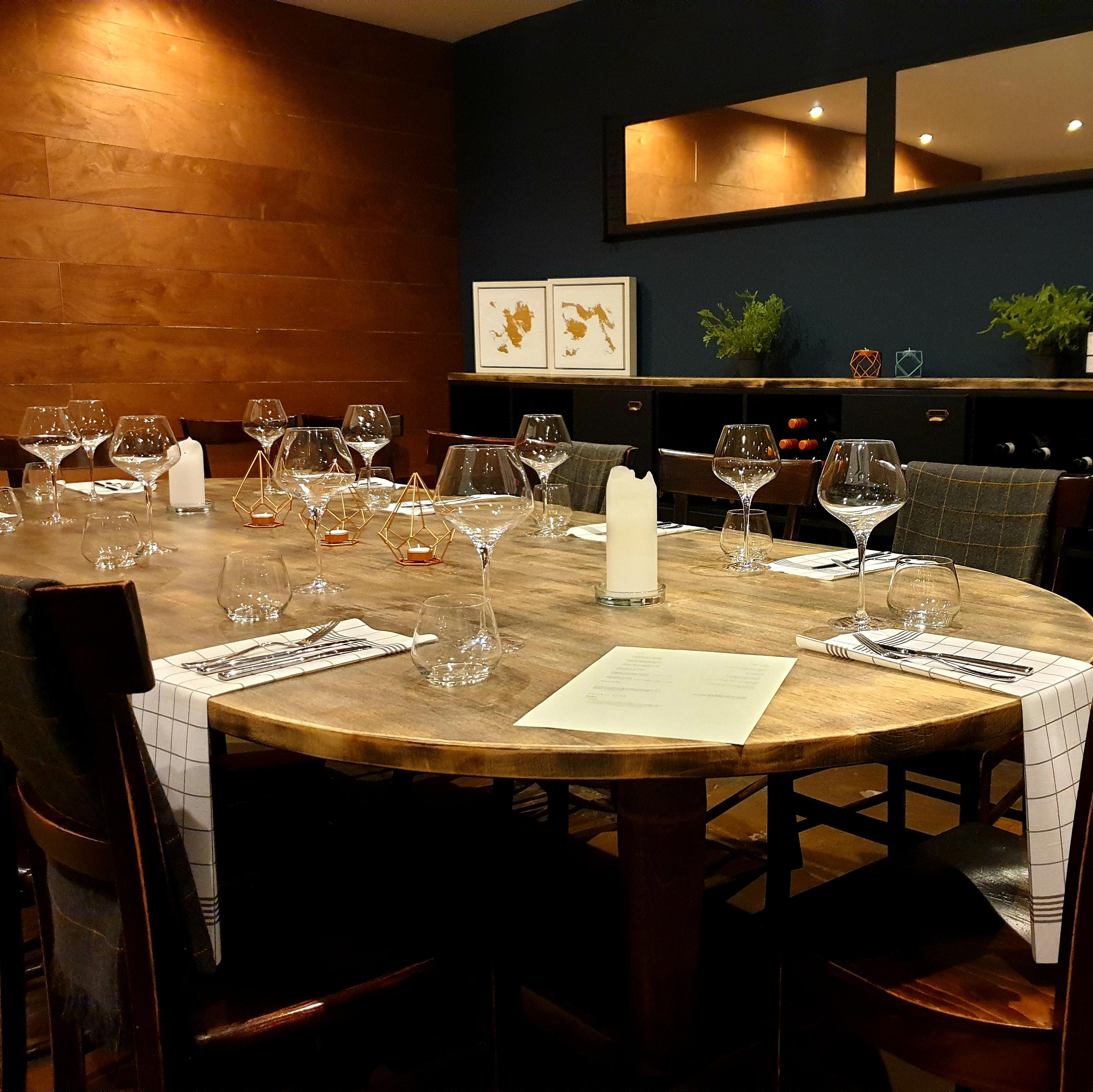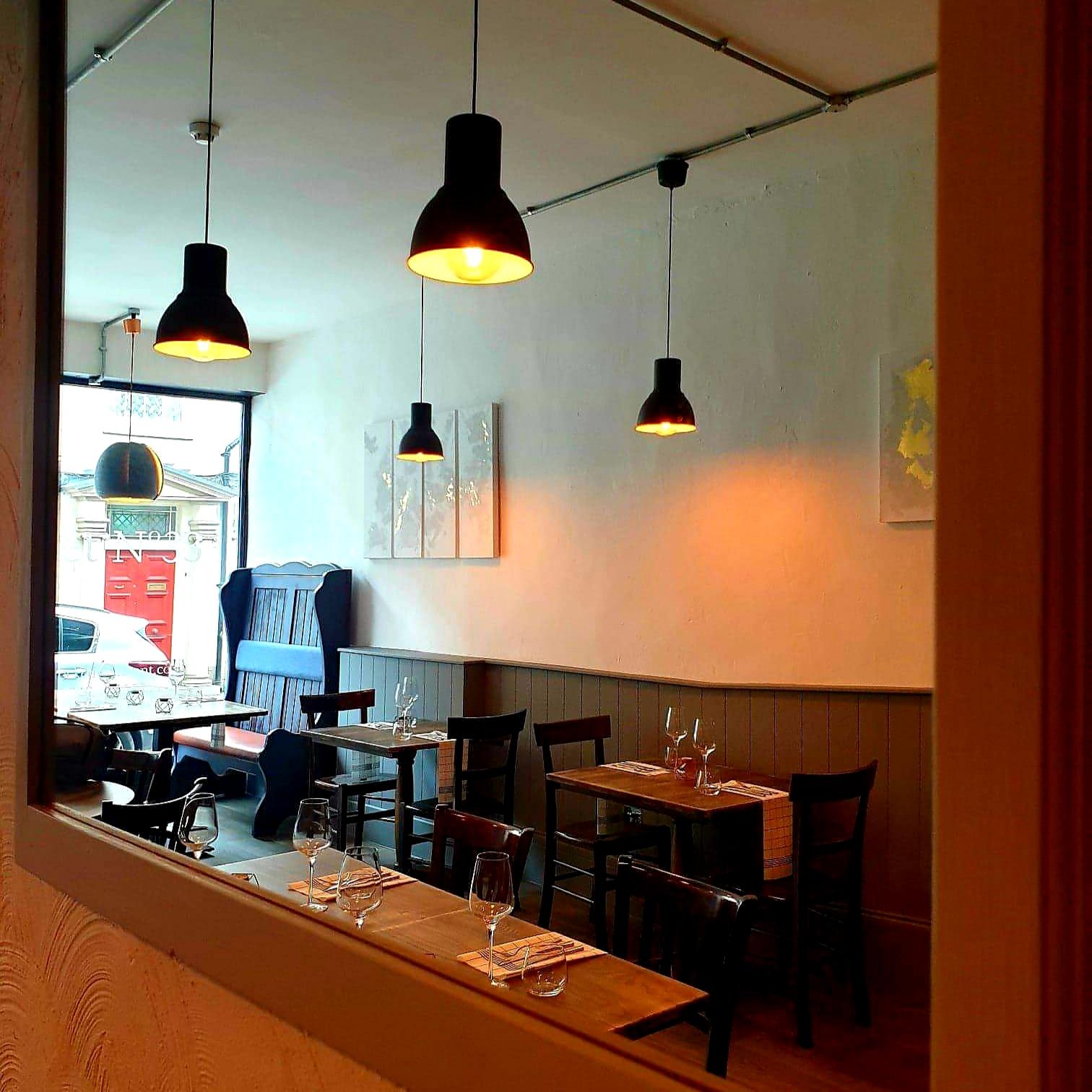 Our cushions embraced the elegant main dining area and the stone floor. This is truly a stunning restaurant and we are so grateful to Frances and Stuart for their support.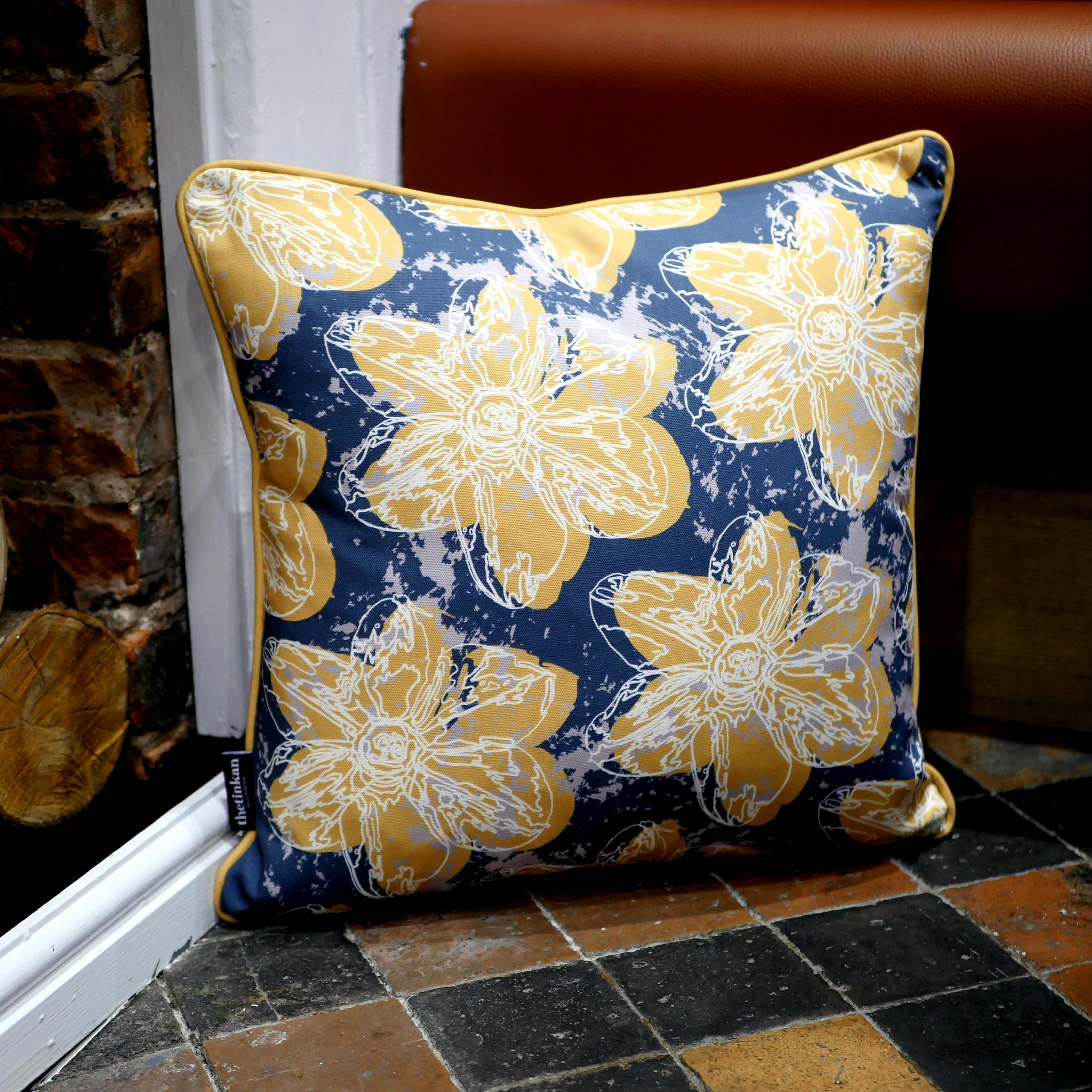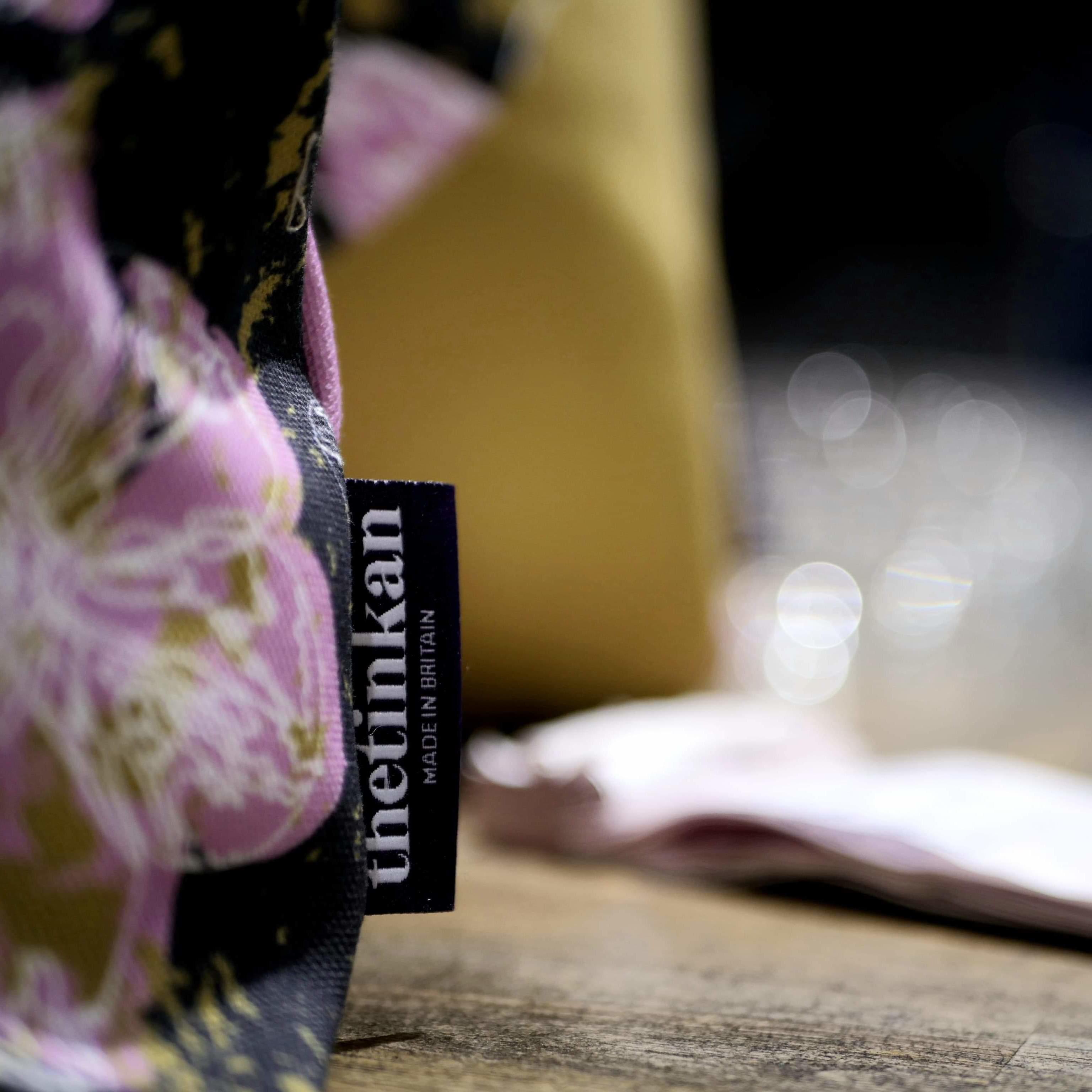 More information about the modern British cuisine in both Docket N°.33 and their Chester wine bar Docket N°.64 can be found here or via social media.
Flower Splash Beauty Bags
Our Flower Splash Beauty Bags were photographed during March 2019 in 'flowery' location of Whitchurch Florist, White Wysteria owned by Chloe Everall and with a guest appearance from 'Ralph' the dog.

White Wysteria is an elegant florist offering bespoke hand tied bouquets and beautiful flowers for every occasion including weddings, events, sympathy and all those 'just because' occasions.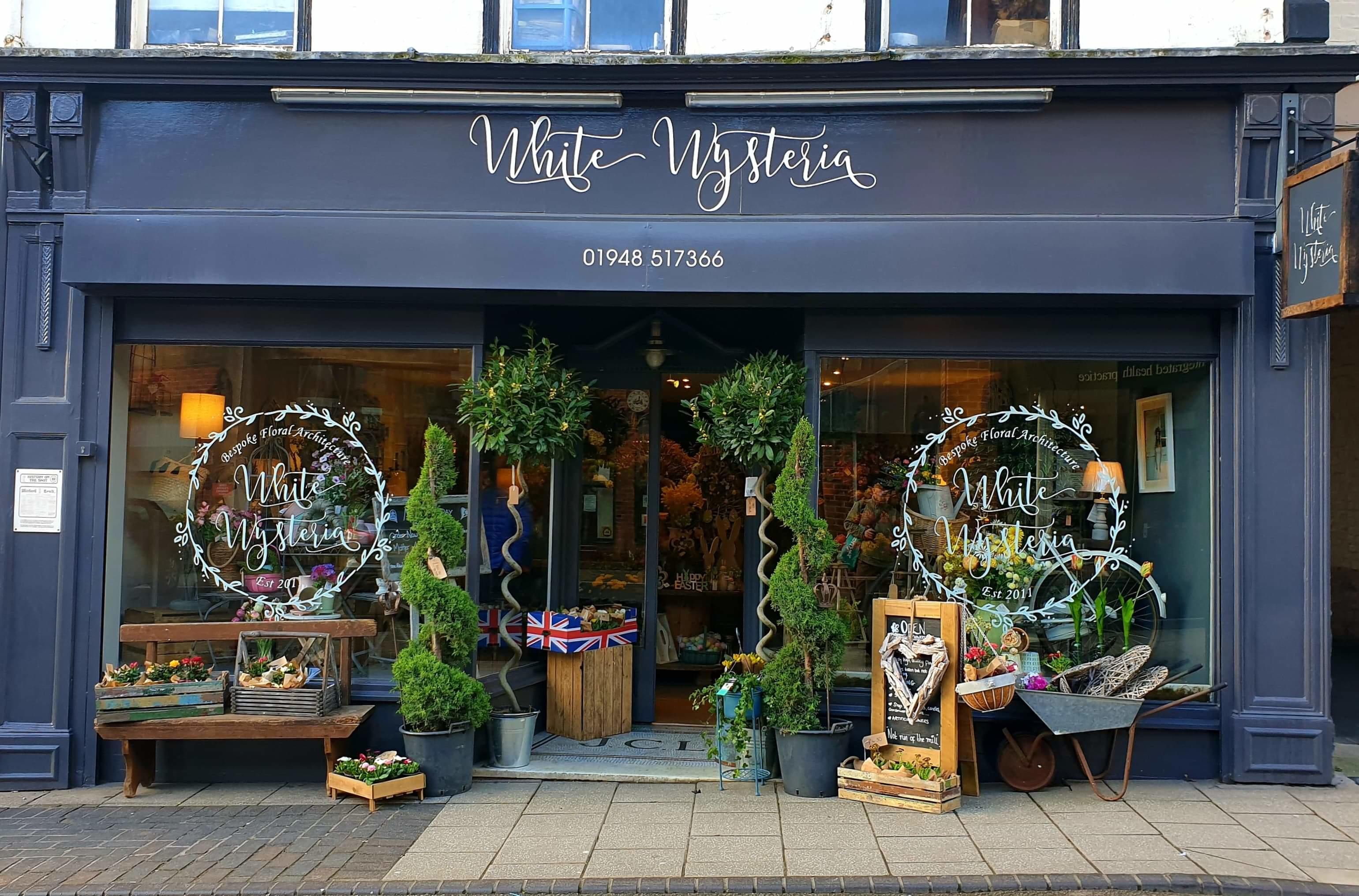 The beautiful frontage on the high street of Whitchurch in North Shropshire is the enticing entrance to shop full of colour. This was the perfect location for much of our photography of our Flower Splash Beauty Bags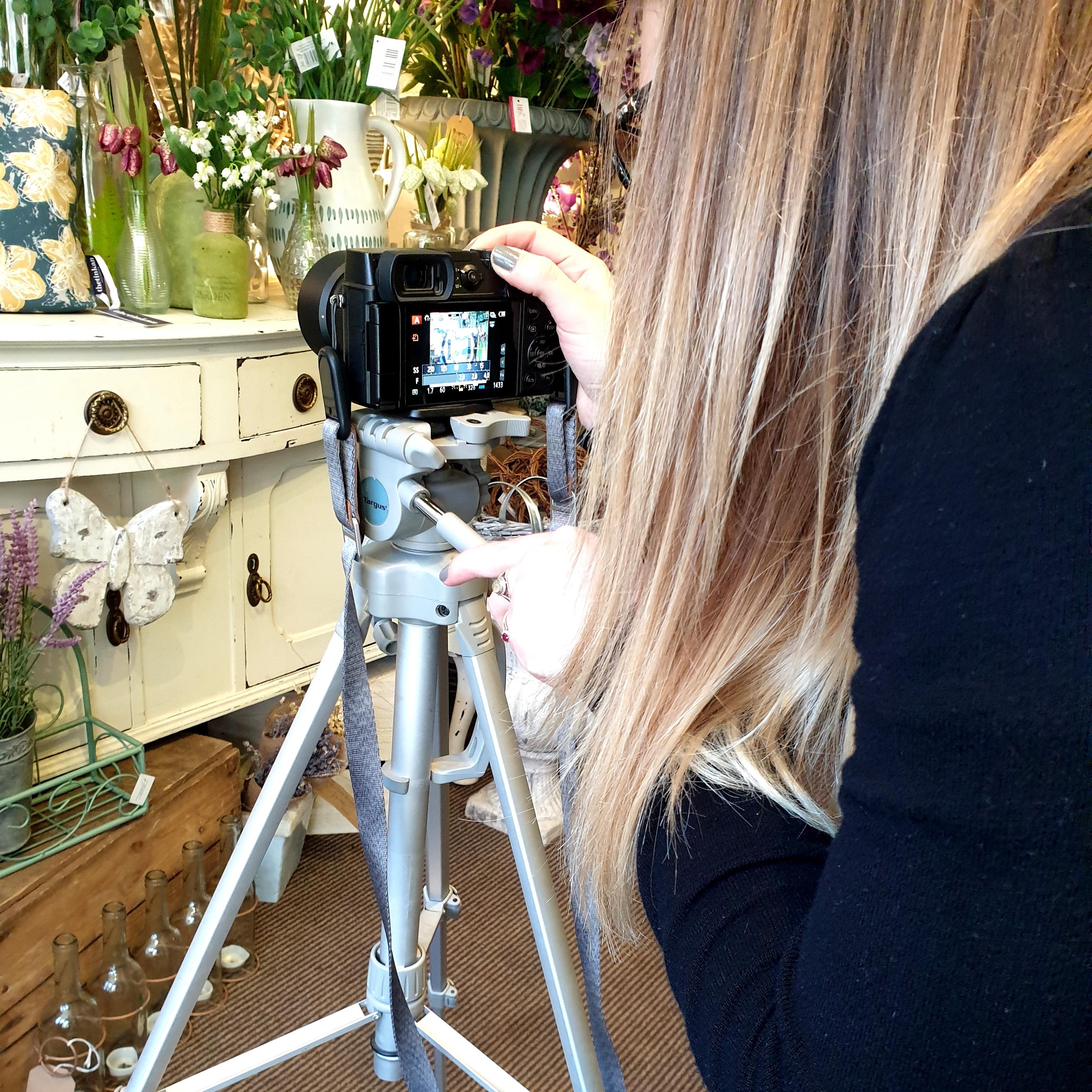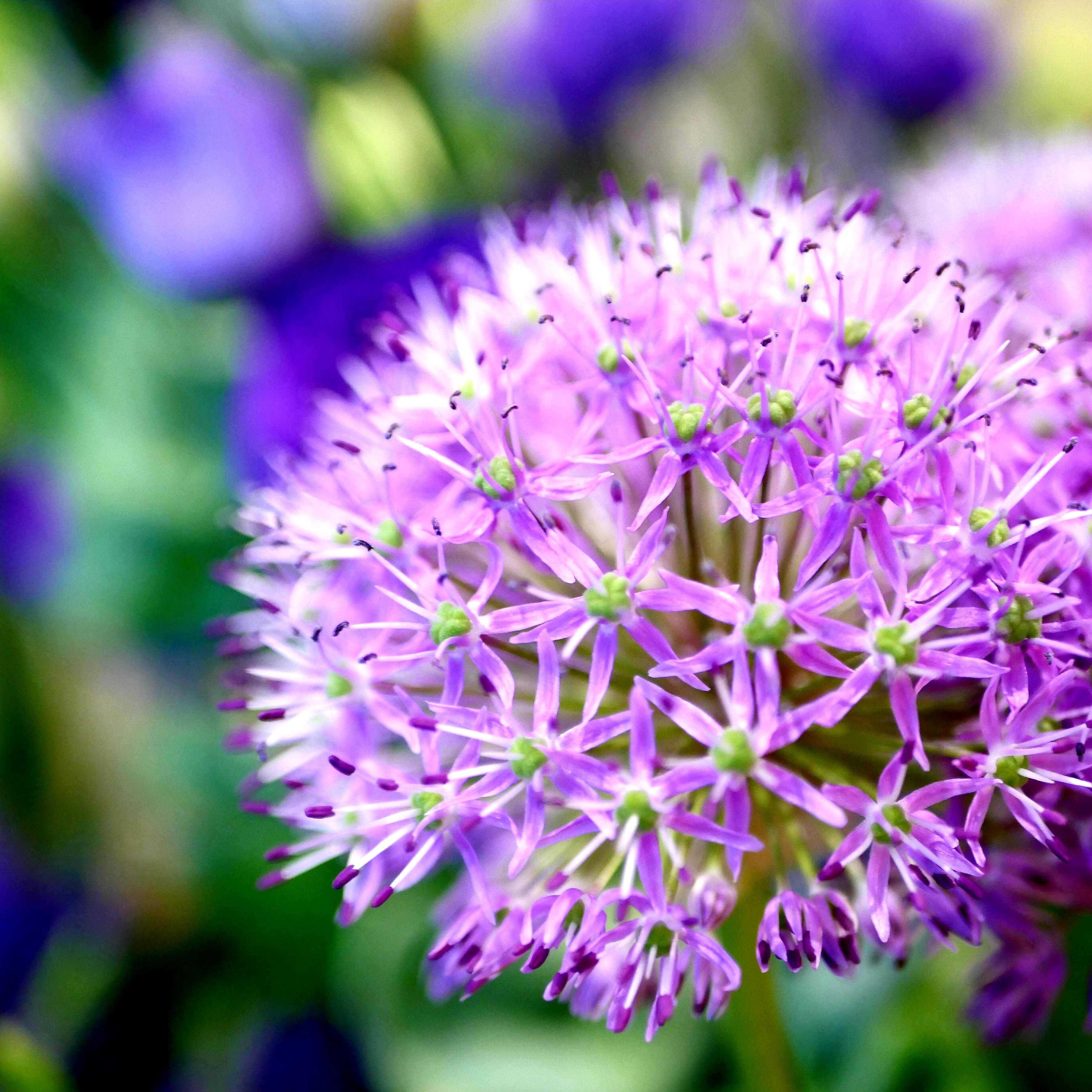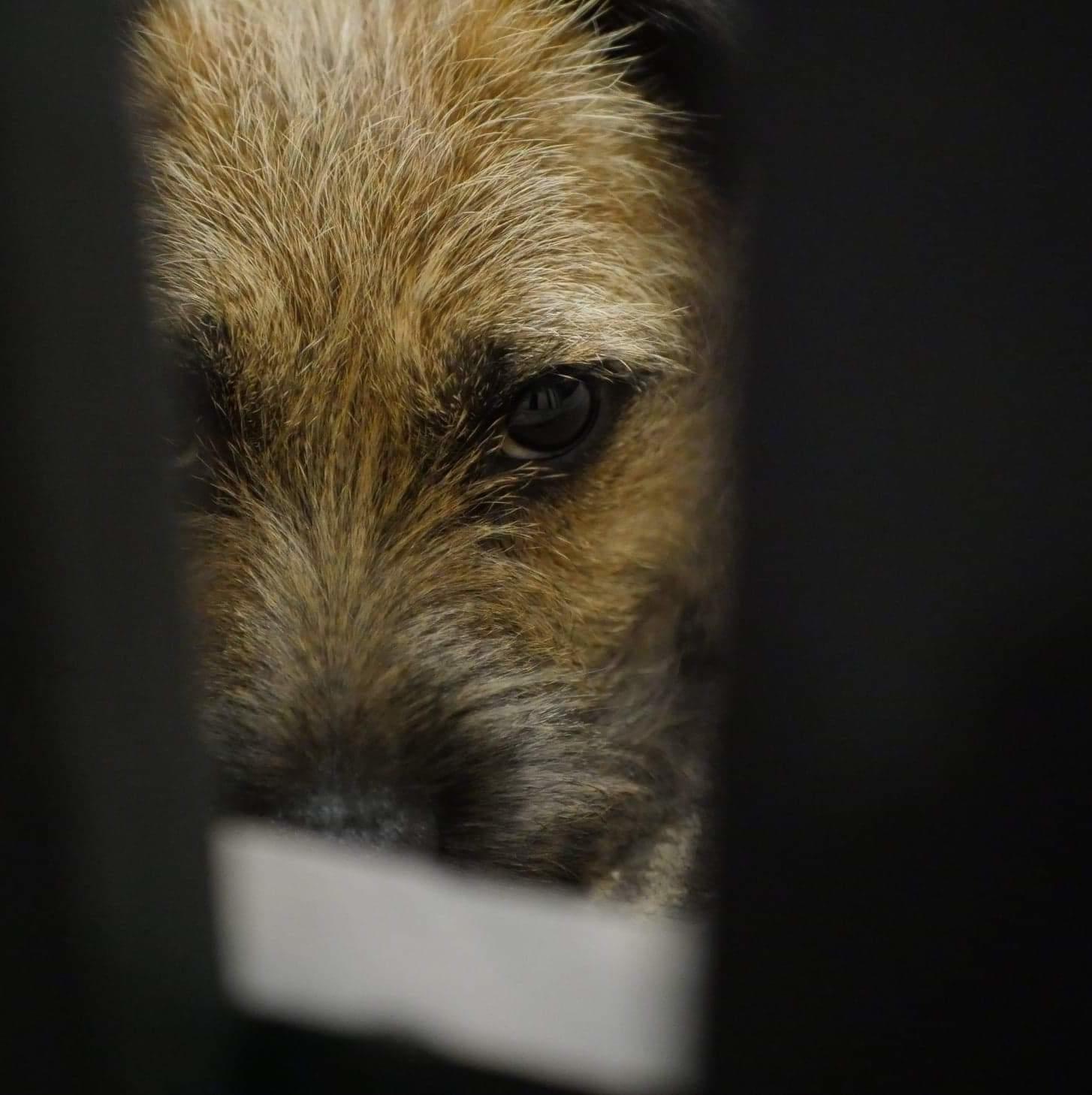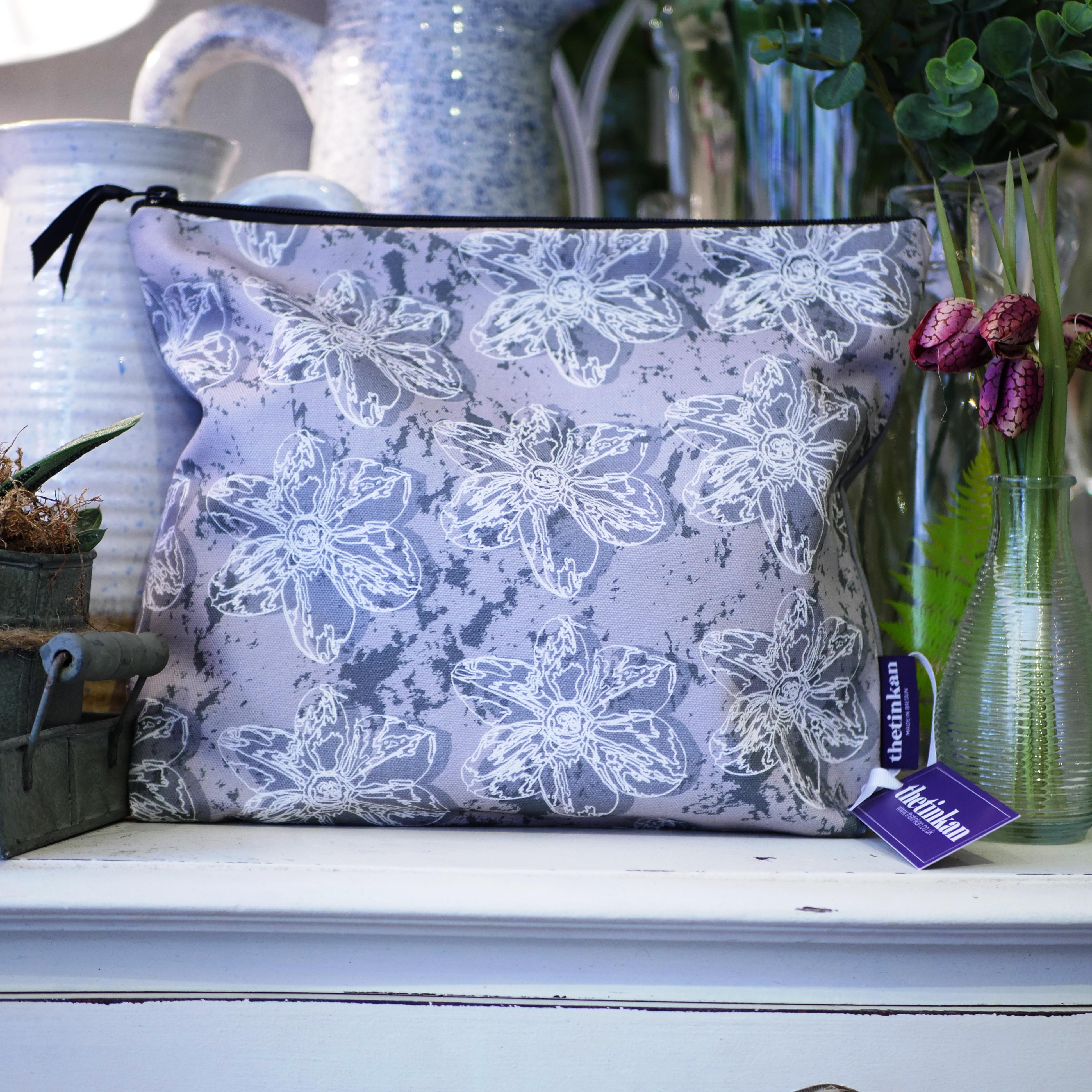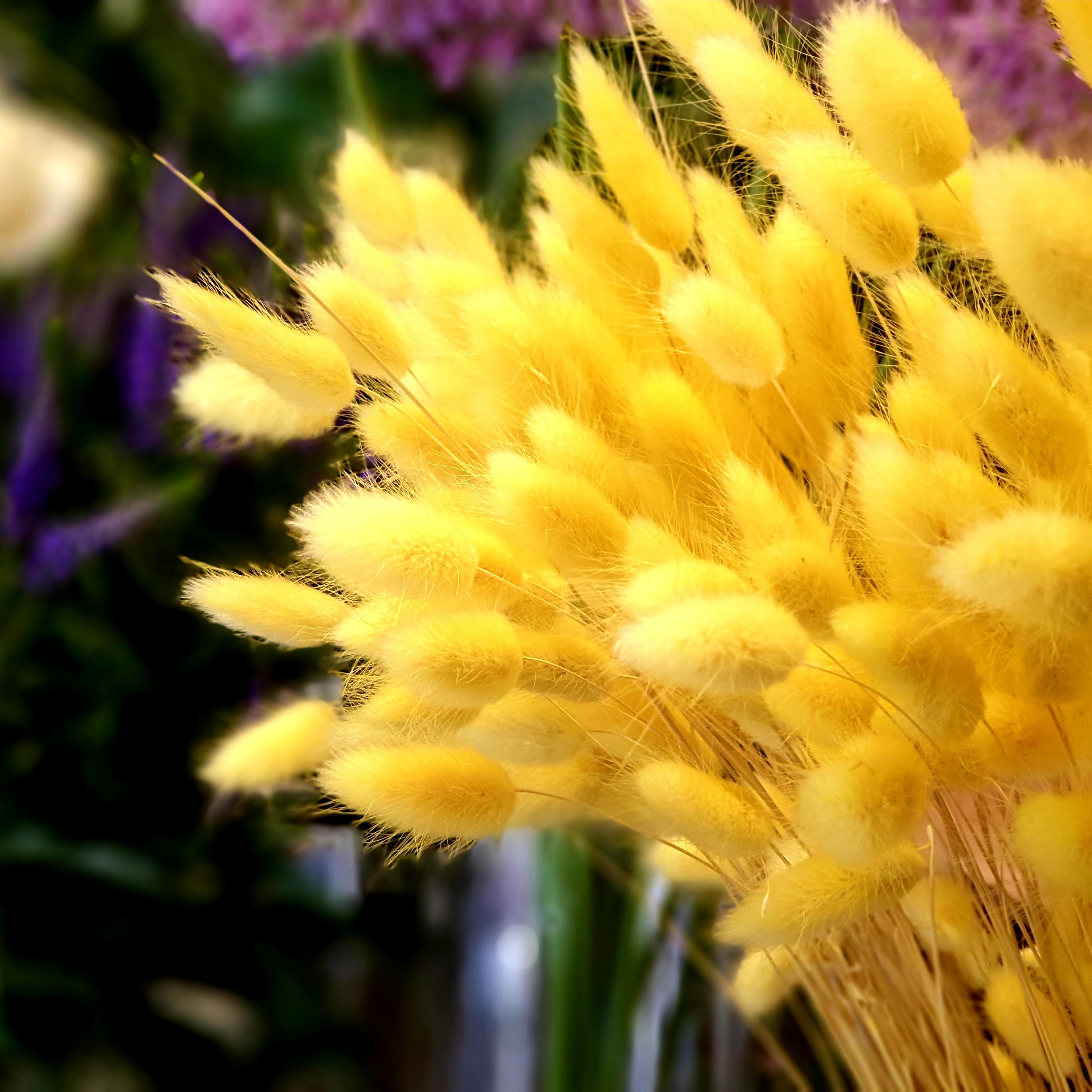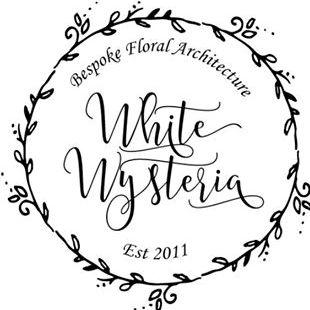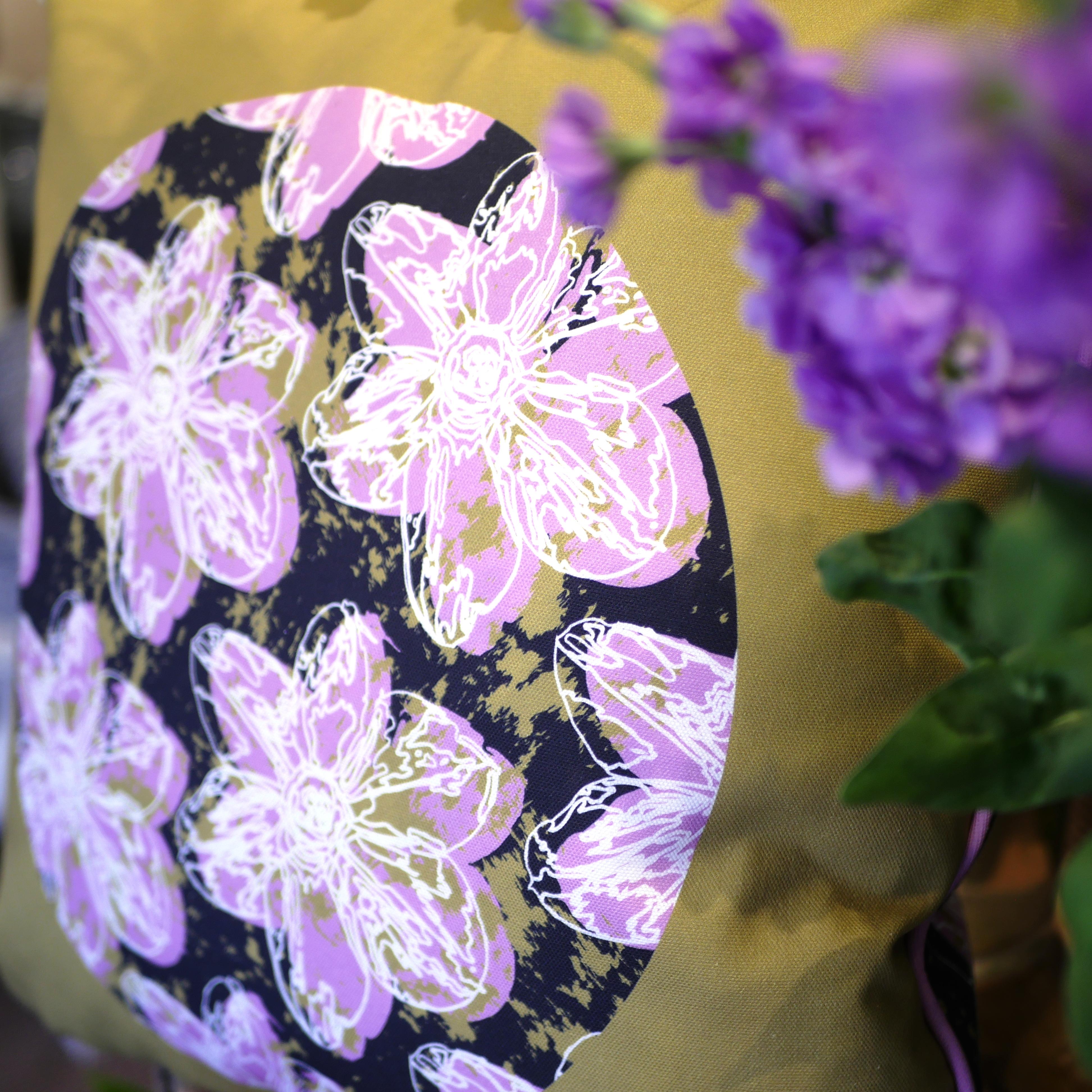 Abstract Nature Cushions
The quirky Caru Coffi cafe, owned by Rebekah & Deian, in Whitchurch, Shropshire was the location for the photography of our Abstract Nature faux-suede soft feel designed cushions and our Afternoon Tea range.

With over 10 years experience in the coffee industry working and with a love for vintage vehicles and their drive to create something that boast's quality, passion and flare, Rebekah & Deian established this wonderful cafe & coffee business.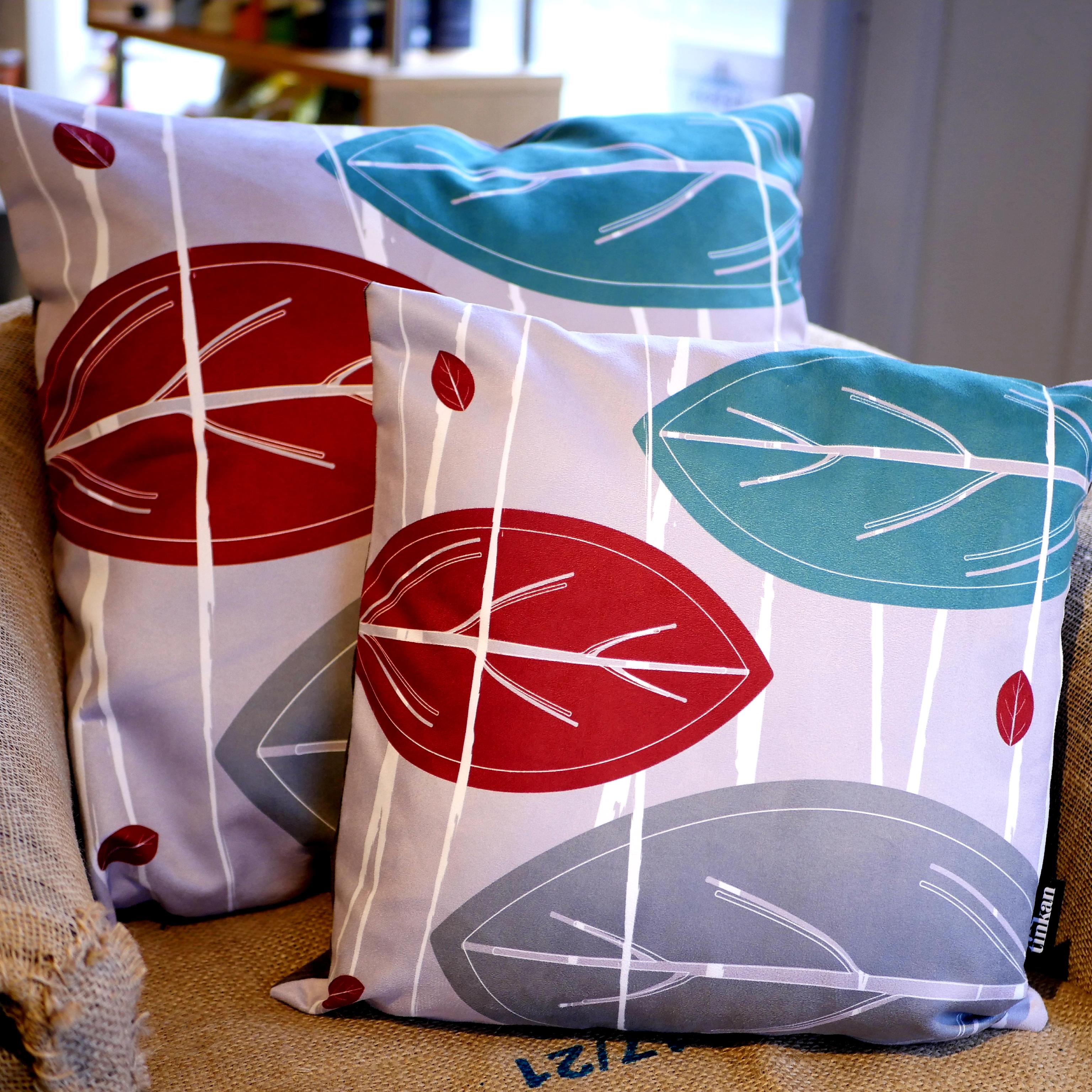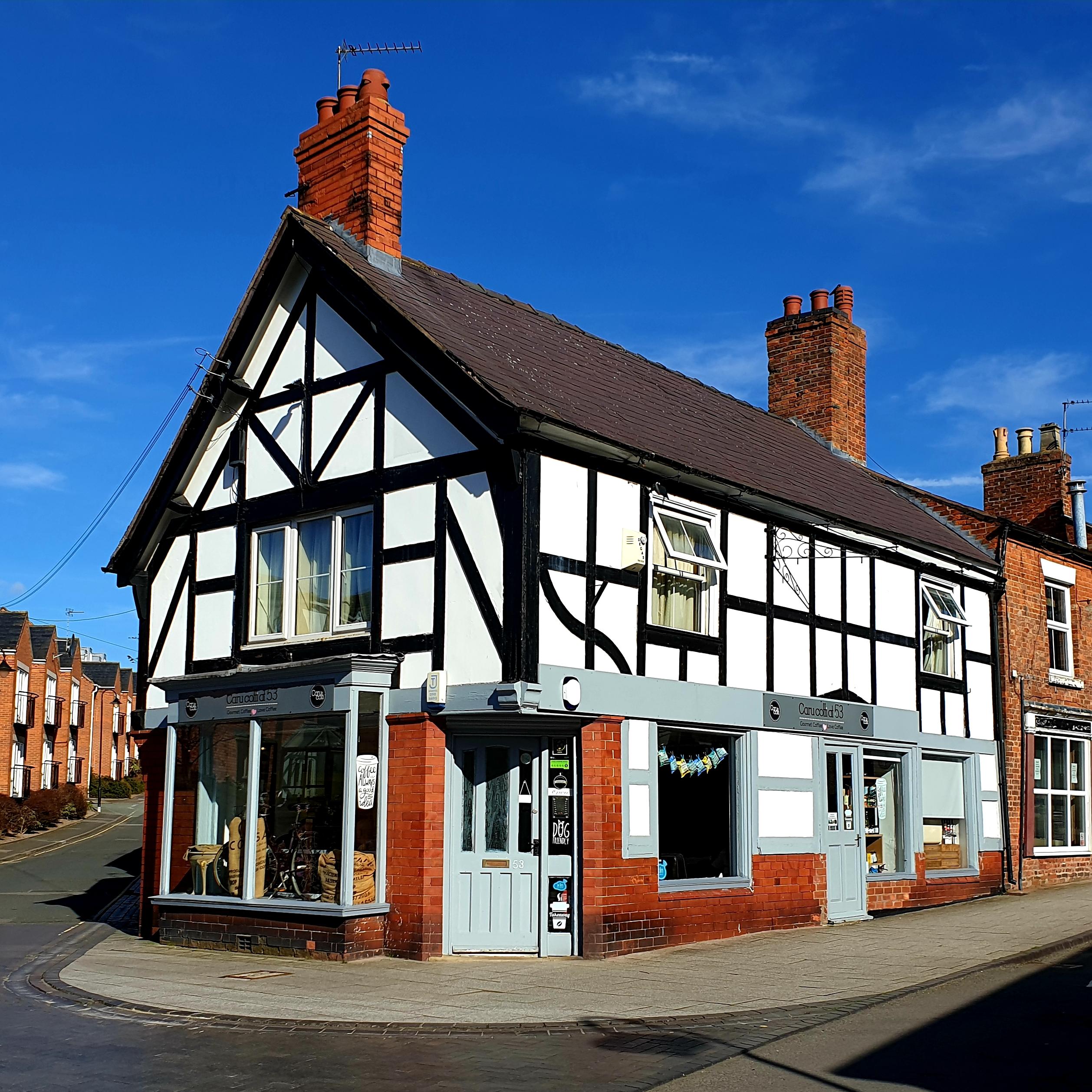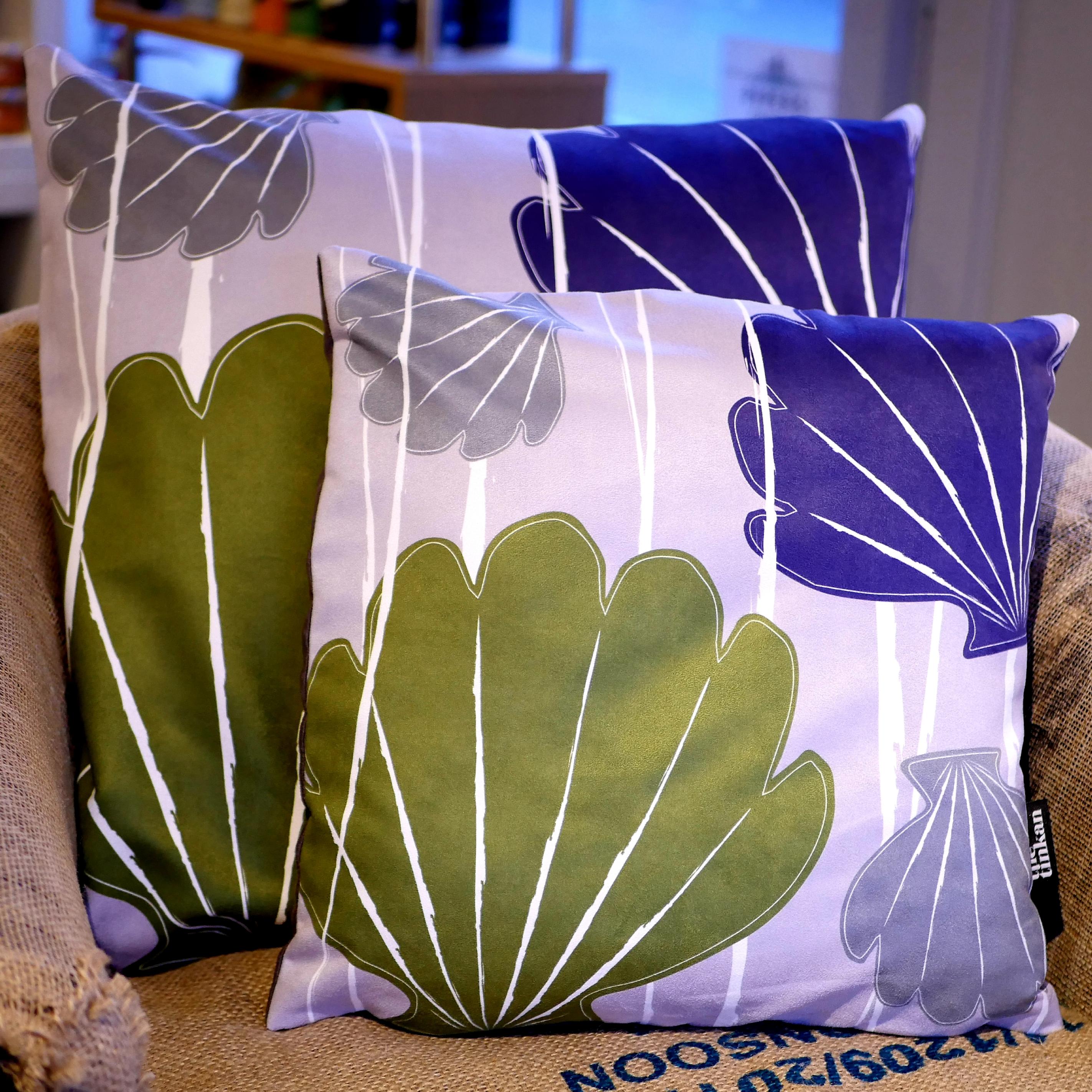 This wonderful café was the perfect backdrop for the Shells, Pebbles and Leaves faux-suede cushions, manufactured in the UK and available in 43cm & 57cm sizes with the option of quality Eco Fibre, Feather and Feather & Down inner pads.