Jason Clarke Bipolar Art
Jason Clarke was a hugely talented artist who used art therapy to clear his head, releasing the thoughts and visions that made him so unwell with his bipolar disorder.

"If I was offered life without bipolar I would turn it down. It is who I am and without it, there would be no art work. Every picture is personal, a piece of me, of my innermost thoughts and feelings. Each picture is unique. Once my head is empty, the piece is complete."

Sadly, Jason passed away in April 2020 due to Covid-19 related complications.
With the help of Sarah Bonser, Jason's partner, we are pleased to bring you a selection of giclée art prints, taken from Jason's original artwork drawn between 2012 & 2017. All artwork is dated and was printed in Birmingham, England at or around these times and has since been safely stored by Sarah.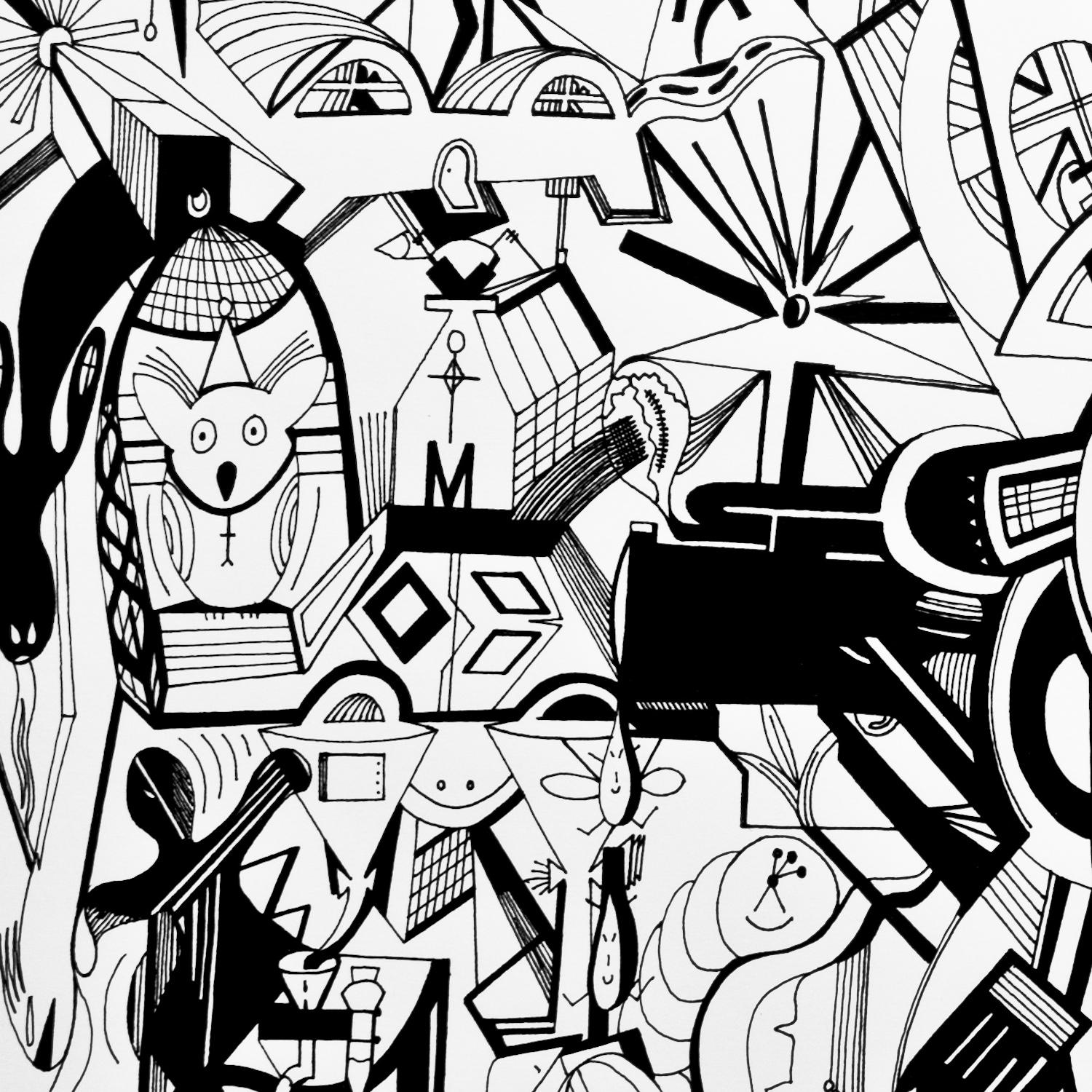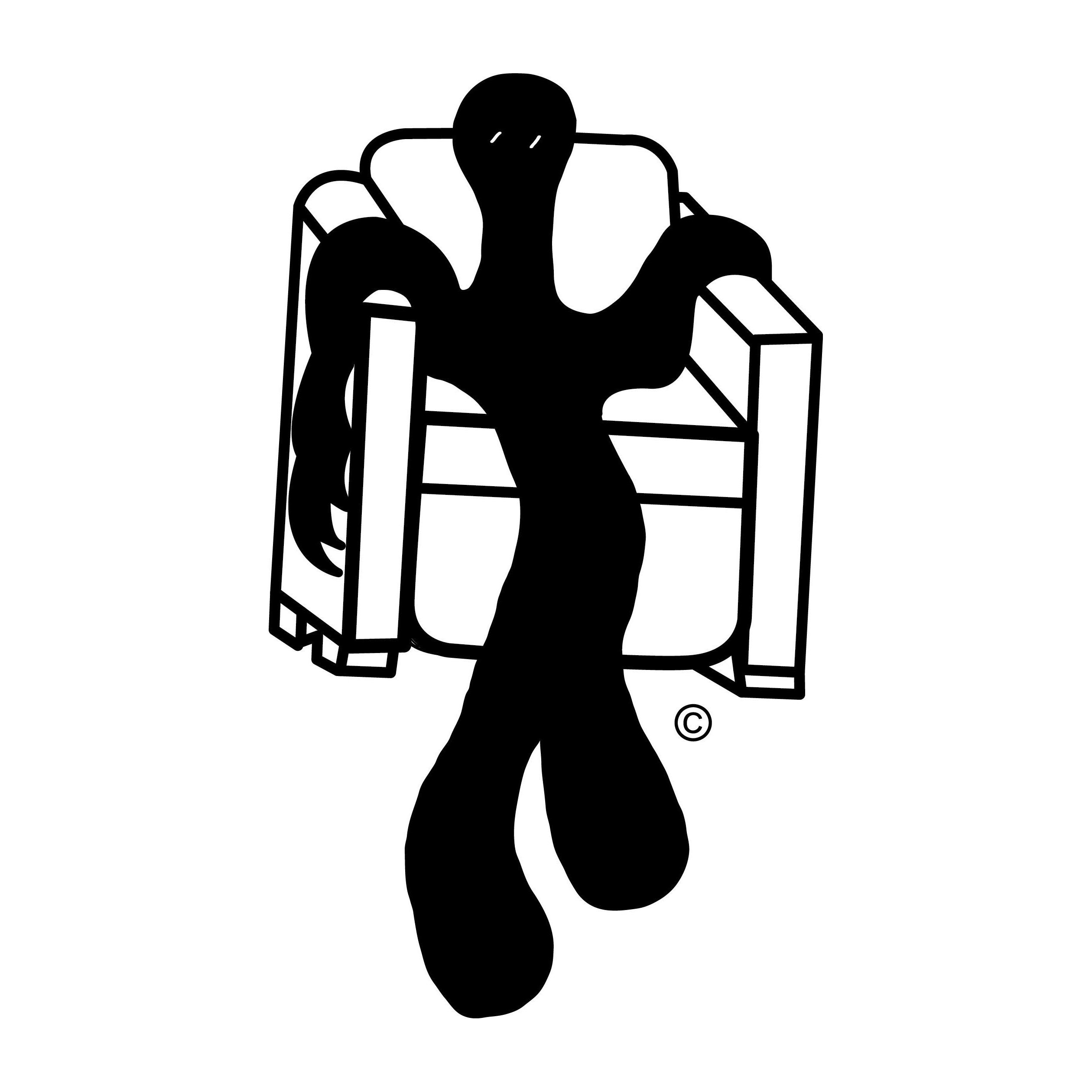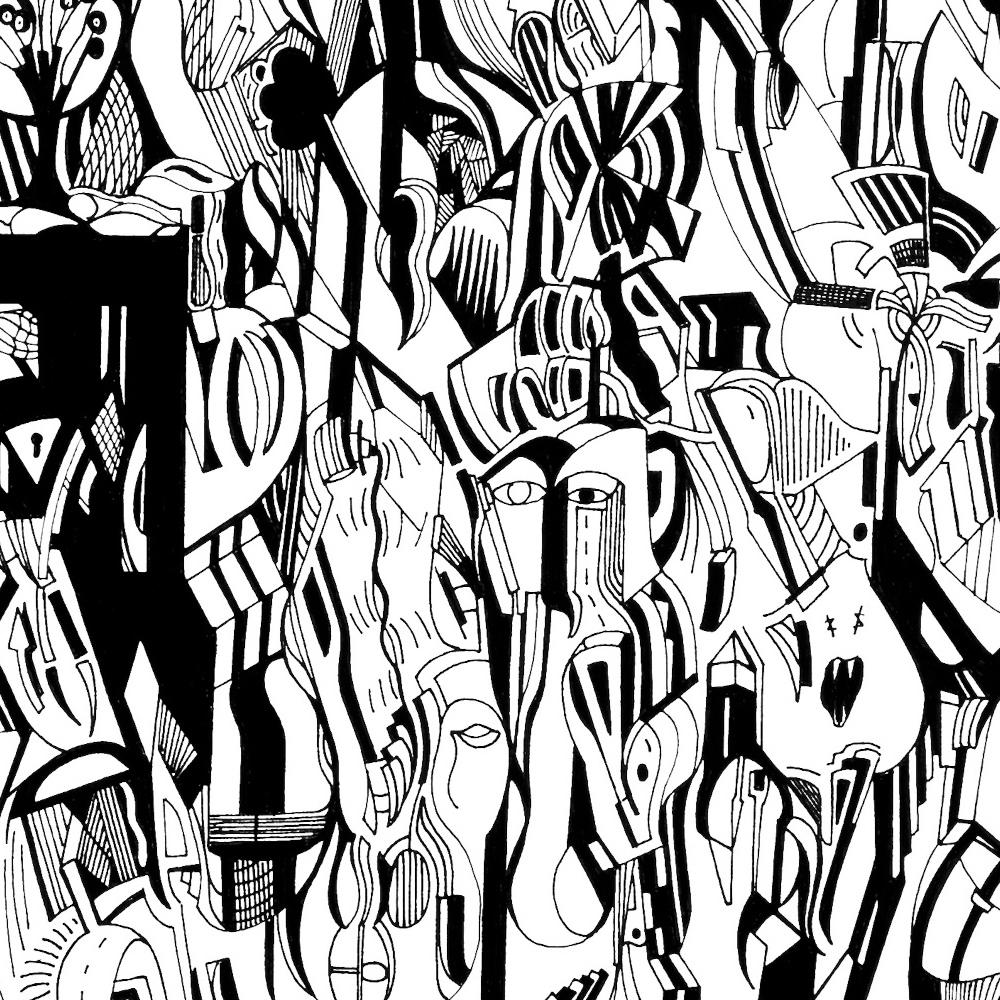 Jason Clarke Bipolar Art
During his life, Jason used his pictures to start a conversation about mental health, encouraging people to open up. According to Sarah "he would be so proud to know that they are continuing to help others."
Jason's artwork gained recognition during his lifetime with one particular 'unnamed' piece featured as part of his Organized Chaos cushion range. These cushion covers, in limited numbers, are also offered for sale.

Jason's artwork was born out of necessity to express himself, giving an insight to us all into his troubled mind. This art is his legacy and shows the creative power of artistic therapy.
Jason had a tremendous 'two way' relationship with Arts All Over The Place (A.A.O.T.P.), a Birmingham based mental health charity. They greatly helped Jason and he supported them.
With Sarah's wishes in mind, all net proceeds from the sales of artwork and cushions by thetinkan will be donated to A.A.O.T.P.

Our aim, with Sarah, is to help fund this mental health charity as a thank you for their help for Jason and to further support others with art projects and exhibitions.