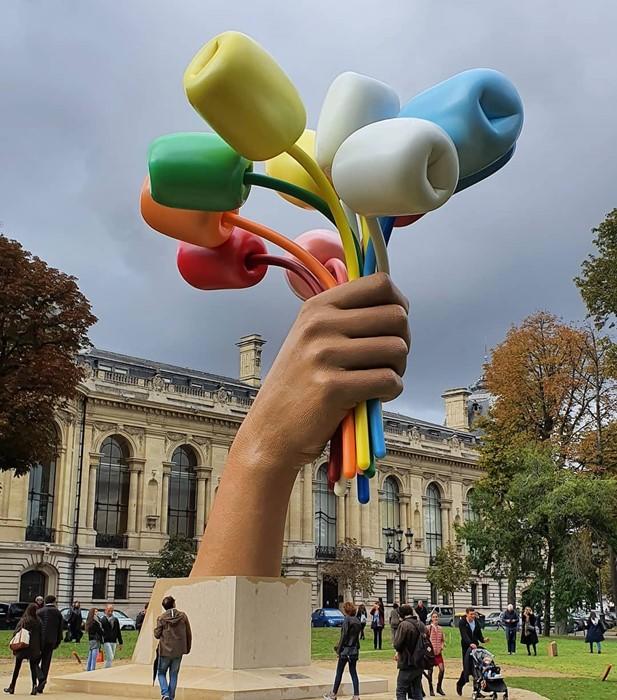 Jeff Koons created Bouquet of Tulips for the City of Paris and the people of France as a symbol of friendship.
New York-based pop artist Jeff Koons has unveiled a giant sculpture titled "Bouquet of Tulips" in Paris which commemorates the victims of terror attacks in France in 2015 and 2016.
Koons called the flowers "a symbol that life moves forward", and adds that they "represent loss, rebirth, and the vitality of the human spirit".