Having launched our website we know that it is only now that the real work begins.
'wonderful products do not sell by themselves'
We are very active on Instagram, Facebook & Twitter - more about that later. Pinterest offers a fabulous window to the world allows the world to see you.
With Clarrie-Anne being a 'Pinterest-holic' we decided to set up a 'tinkan' dedicated Pinterest account for all our interests.
Our account covers our own products plus Art, Influential People, Music, Line Drawings, Poetry, Home Decor & Photography. More boards will be added.
We'd love you to follow us and repin our posts!
Search Pinterest for thetinkan or click HERE for desktop.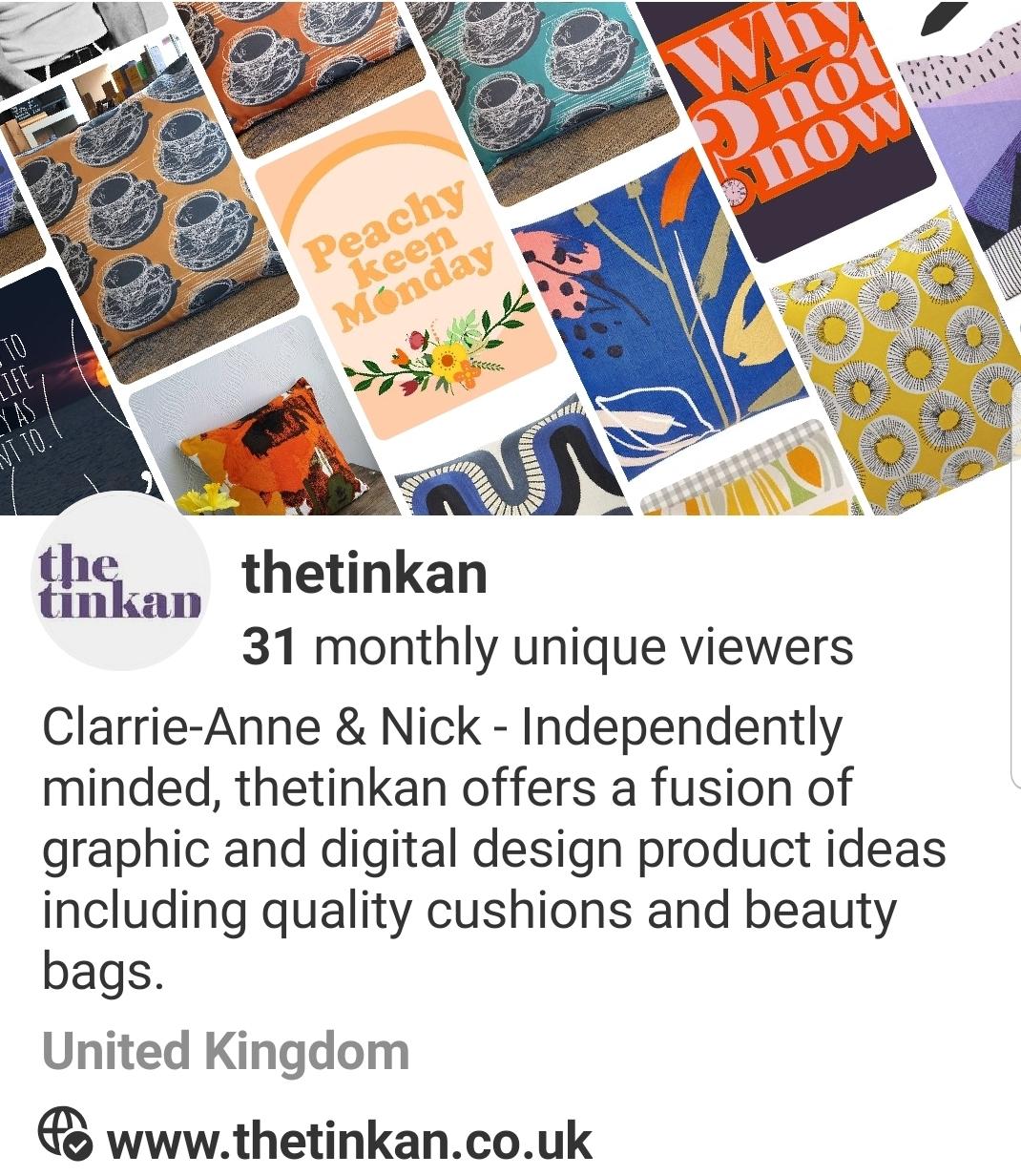 Lots of new images coming in the new few weeks. :)